Effective September 1st, 2019, ALL of our residential customers will now be serviced by our local fellow trash haulers.  A notice of these changes were sent out a week before the effective date.  
Von Busch and Sons is still servicing their commercial customers, and is NOT out of business!  There has been a lot of rumors about Von Busch, and on local media, but we can assure everyone that we are still in business!  
Welcome to Von Busch & Sons, Refuse
Curbside recycling available on Thursday & Friday for pick up days, call for details! (402) 475-5197.
Von Busch & Sons Refuse has always been a local, family owned and operated business. Through the years, we have experienced a number of changes in the way refuse is collected and disposed of in our city. The following is an explanation of the range of services we offer, and the guidelines to be used in determining what level of service you require. If you have any questions, please call us at (402) 475-5197.

Start Garbage Service
Our commitment to customer satisfaction has made us #1 in both Lincoln and Beatrice. Call in to speak with one of our representatives to start refuse service with Von Busch and Son's today!

Request Roll Off
Von Busch and Son's offers Roll Off services to meet your needs, no matter the size of your project. Big or small, we have a roll off that will be right for you!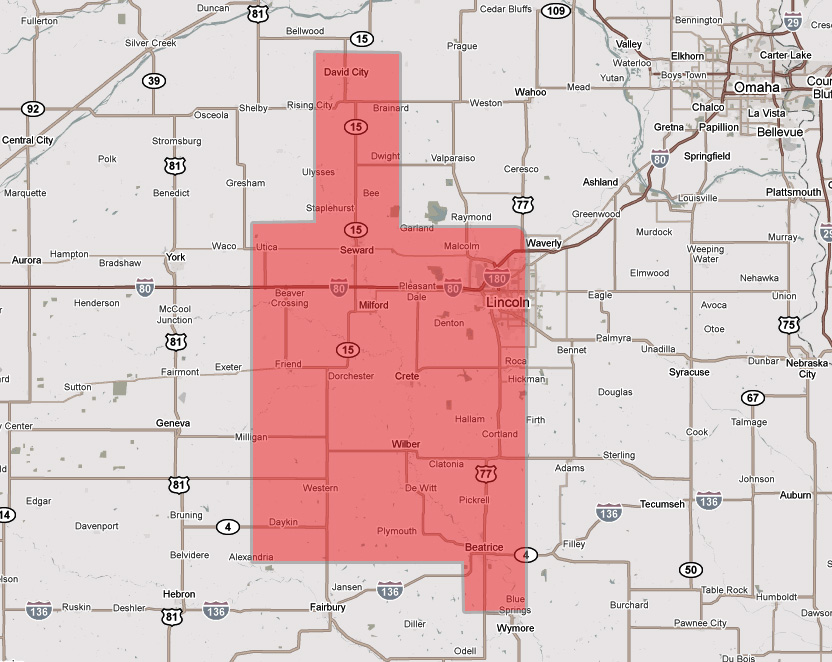 Service Area
Von Busch and Son's has recently expanded our service area, serving Lincoln, Beatrice, and surrounding areas.